Department of Veterans Affairs Voluntary Service (VAVS)
Founded in 1946 to provide for our nation's veterans while they are cared for by VA health care facilities
One of the largest centralized volunteer program in the Federal government
Over 350 organizations support VAVS.
Volunteers have provided over 736 million hours of service since 1946.
Community Assistance
Assist veteran patients by augmenting staff with end of life care programs, foster care, community-based volunteer programs, hospital wards, nursing homes, and
Veteran outreach centers
Contributions
Annual contributions over $90 million in gifts and donations
Volunteers contributed a more than 12.3 million hours of service to veterans in FY2011
VAVS volunteers are a priceless asset to America's veterans and to VA
How do I sign up to be a VAVS Volunteer?
You have two convenient ways:
Contact the Department of Veterans Affairs facility nearest you. Ask for Voluntary Service. Tell their staff of your interest in becoming a VAVS Volunteer. The staff will take care of everything else including your interview, orientation, and assignment! Locate the VA facility nearest you.
Or fill out the Volunteer Now! form on our Volunteer or Donate page. Someone from your local VAVS office will contact you with additional information.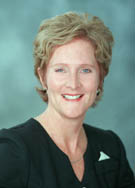 A Message From The Director, Voluntary Service Office

Over 140,000 volunteers gave more than 11 million hours in service to America's veterans. It is impossible to calculate the amount of caring and sharing that these VAVS volunteers provide to veteran patients. VAVS volunteers are a priceless asset to the Nation's veterans and to the Department of Veterans Affairs.
Please join the VAVS family and make a difference in the lives of America's heroes.

If there is something you were not able to find, or anything you need assistance with, please contact our Web Content Manager.


— Laura B. Balun
Director, Voluntary Service Office